How to Use Dental Marketing to Get New Customers
Creating your own dental marketing plan can be daunting, but it doesn't have to be as long as you know what you're doing and follow the plan. With the right dental marketing plan, you can effectively get more new customers and give your practice the growth it needs to thrive in the competitive dental market. Here are some steps to start creating your own dental marketing plan that works.
Start with a website and SEO
Your website is your online business card and a critical part of your dental marketing strategy. We've talked in previous posts about how a website is an integral piece of growing your practice, but it's even more important when you think about leveraging SEO for dental marketing purposes.
A solid digital marketing strategy should include at least these three core components: the website, search engine optimization (SEO), and social media management. So let's focus on SEO first—what should you know? Building SEO into your dental website starts with content. Think about it: Google wants relevant, high-quality content that satisfies users' searches so they can present them with answers quickly. For instance, when someone searches "dentist near me", you want your webpage to appear in Google search result with the relevant local dentist service that can immediately attract the customer.
If you have valuable information, people will link to it. The more links there are pointing back to your site, then, the higher up Google will rank your site—and if you want new patients from dental marketing efforts, then getting higher rankings on Google is key.
Have questions about Dental SEO? Click here to learn more.
Optimize your site for SEO
It's important to work on optimizing your dental marketing plan for search engine optimization (SEO). The goal here is to make sure that potential patients are finding your site when they search online.
Once you have a good website, take some time to go through each of your business' pages and make sure each has a title tag, H1 tags, and use keyword-rich text throughout the page. Also consider including a keyword-rich footer link on every page with links back to different pages of your site. Your site visitors can help useful information quicker that way.
When you've set up everything correctly, register with Google Webmaster Tools and Google Analytics so you have an idea of what kinds of visitors are visiting your site and how much traffic you get from SEO.
Engage on social media
Getting in front of new patients on social media is a great way to start building a dental practice. A lot of people are on Facebook, Twitter, Wechat and other platforms, so it's a cost-effective way for you to reach potential patients. Best of all, these platforms are free! Here's how you can use each platform to get more new patients
Market locally
It's important to make sure you have an effective local marketing strategy in place so that when patients are looking for a dentist in their area, they think of yours first. One thing is make sure you rank high on Google search results and Google map when people search "dentist near me". The other method is to engage in the local events, community groups, facebook groups and other type of local orgs to be part of the locals. Over time the local community and customers will remember and engage with your business more and more.
Read How to Master Local SEO for Dental Services.
Test, iterate, and learn.
It's critical for businesses and marketers to conduct A/B tests of their marketing campaigns in order to optimize their performance. Many dental services still don't have a formal process in place for conducting these tests. It's better not just to make sure you're getting your content in front of as many people as possible, but that it's being seen by those most likely convert into customers.
For example, you could test two different messages or pricing strategies to see which one is more effective to the local audience. You could do that either in the dental practice physically or via the website or via the phone.
Learn from the Analytics
Create a marketing campaign, execute it and check your analytics. If it worked, awesome. Make sure you build your campaign off of what really worked. If something didn't work, don't be afraid to drop it and try something else. Use analytical tools like Google analytics to help you under the numbers and behaviour around the website.
The key here is that you keep trying new things over and over again until you find something that works for your practice. This can take some time; but eventually, if you keep trying new things, at least one of them will click and take off for your business!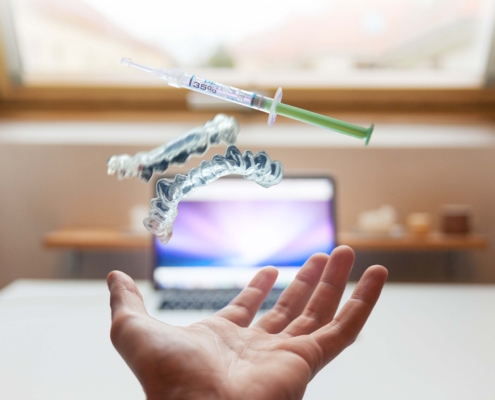 Here are six great tips to help you improve your dental SEO ranking and increase traffic to your website.
https://digitalchannel.com.au/wp-content/uploads/2022/04/pexels-daniel-frank-287227-scaled.jpg
1707
2560
mia
http://digitalchannel.com.au/wp-content/uploads/2020/12/201122.1.1.0_logo_Digital-Channel-01-300x114.png
mia
2022-04-21 09:53:08
2022-06-27 15:26:31
6 Tips for Improving Your Dental SEO Ranking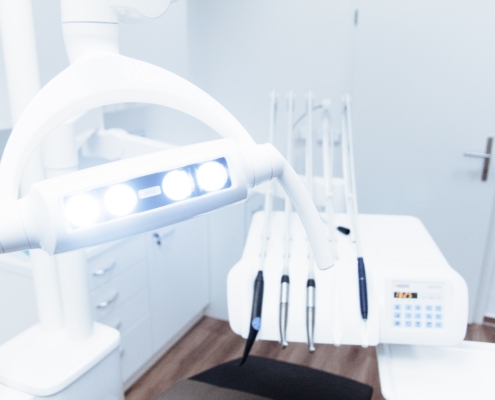 A few important things to work on for dental business local SEO: Get customer reviews on the website, Location landing page, use longtail keywords.
https://digitalchannel.com.au/wp-content/uploads/2022/04/pexels-daniel-frank-305567-scaled.jpg
1707
2560
mia
http://digitalchannel.com.au/wp-content/uploads/2020/12/201122.1.1.0_logo_Digital-Channel-01-300x114.png
mia
2022-04-21 09:07:33
2022-06-22 17:36:22
How to Master Local SEO for Dental Services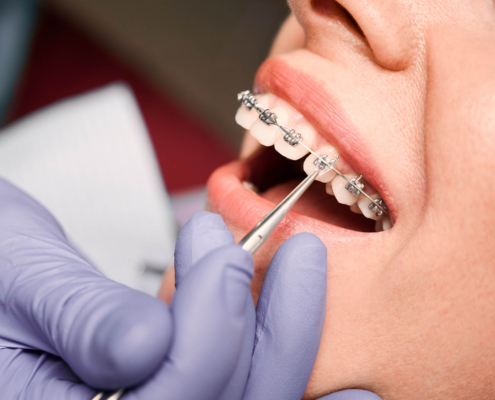 Grow your dental practice with the use of SEO and marketing strategies. Learn more about Dental SEO with Digital Channel.
https://digitalchannel.com.au/wp-content/uploads/2022/04/iStock-1293534212.jpg
1590
1885
mia
http://digitalchannel.com.au/wp-content/uploads/2020/12/201122.1.1.0_logo_Digital-Channel-01-300x114.png
mia
2022-04-20 00:10:42
2022-06-22 17:40:08
5 Strategies to accelerate Growth in Your Dental Practice