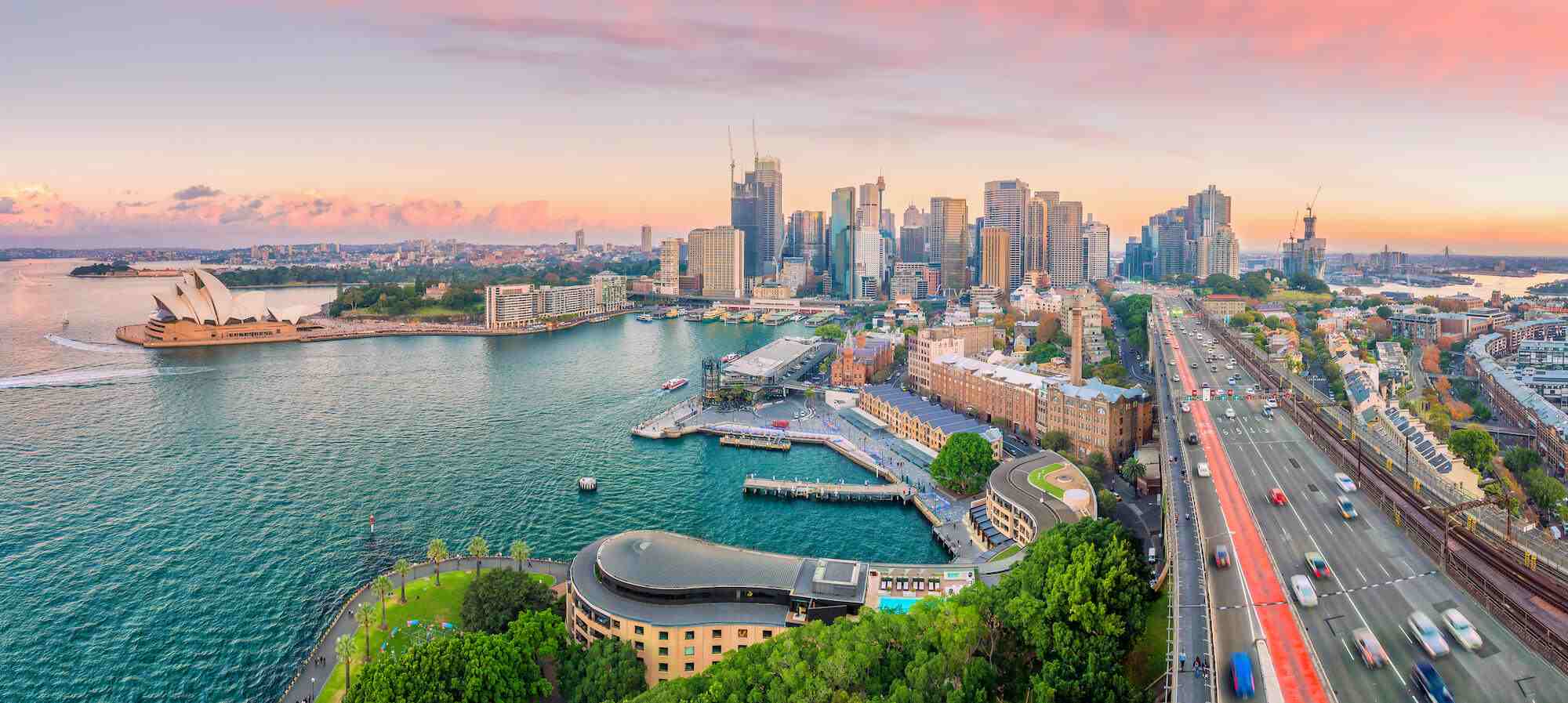 modern open space office interior with blurred business colleagues
SEO North Sydney
SEO Service for Local Business in North Sydney
Real Customers, Real Results
















SEO Specialist north sydney
Looking for An Expert WordPress SEO Specialist in North Sydney?
North Sydney is a very important business district, located across the harbour from Sydney and overlooking the central business district of Sydney. The commercial district of North Sydney includes the second largest concentration of office buildings in New South Wales, with a large representation from the advertising, information technology industries and other small and midsize businesses.
Search Engine Optimisation (SEO) can play a big role in helping your business in North Sydney gain traffic and leads through your website. When you rank well in Google search results for searches related to your business, it can drive more traffic, leads and sales within 2-6 months.
Digital Channel will work on effective local SEO strategies to make your business stand out in North Sydney and the surrounding suburbs. We have helped many North Sydney based businesses in trade, retail, and professional services.
Prompt response. Reasonably priced. Very accommodating. Highly recommended.
A friend of us recommended Digital Channel to us, nice guys, easy to deal with. Helped us implement the SEO things quite quickly. We are getting a few leads from the website nowadays.
Chester Wenlee
2022-07-08
we have worked with Jacky and Mia at Digital channelfor a few years on our website and online campaigns. They know a lot about the wordpress sites, and online marketing. Great team to work with.
Built us a new wordpress website for our flooring business in Sydney. It is clean, nice and stylish. Nothing to complain about.
Jacky is so professional and helpful!! We had great experience and outcome with SEO strategy!! THANK YOU!!
Great service!
Professional, always think the best way for client.
Worked with Jacky. Provided great advice and was very generous with sharing his experiences and expertise. Professional in the way they deal with us. Website was built in 4-5 weeks time as we needed the site urgently. Couldn't be happier.
From the first call we had with Jacky and Mia, they have been professional and easy to work with. They delivered the web design draft to us wihtin 2 weeks, we were happy with the design, then they went on and built it for us on Wordpress platform. The website turned out to be so much better than the old site we had. We would have no hesitation in recommending them for web design service.
The 'Optimisation' section of SEO encompasses a range of strategies. There are dozens of ways to optimise a website, as search engines such as Google are reliant on over 200 factors to establish a website's ranking in search results.
SEO requires a full team of experts. You need web developers and web designers, as well as copywriters. Not to mention, you need a savvy SEO expert who can help you develop a strategy and help guide your team.
That's why many businesses invest in SEO services, a full-service agency like Digital Channel that offers greater advantages because we include dedicated developers, designers, copywriters and a team of SEO experts.
As a part of this community, we are here to take care of you and support your growth.
What You Get From Our SEO Service
A Unique SEO Strategy will be Tailored for Your Business
The SEO experts at Digital Channels have worked with clients from more than 100 industries across Sydney, Melbourne, Brisbane and other regions. We do have a lot of industry specific knowledge that we could share with our clients. However, we know that every business is unique, we will tailor the SEO strategy for your business after the strategy meeting. Our goal is to maximise the leads and sales value and volume for your business.
More Than 4 Experts Working With Each Client
On average, we will have a team of 4 specialists working on each client's SEO project. SEO project is multidisciplinary, we will get a team of experts including a technical SEO person, a web developer, a copy writer, and last but not the least a web analyst to drill into the stats on your website traffic, SEO rankings, and other important data to help us achieve better results.
Transparency and Fast on Actions
SEO is about the technical knowledge and experience we have accumulated in the market over the last 10 years, we use the most suitable technique and best practice along with Google's latest algorithm updates and ranking signals.  The success in SEO campaigns is also enabled by fast implementation of the seo strategy and action points. Our team works with clients on daily basis to help you push through the action points, because we want to see the success of SEO bringing your phone calls, sales and leads.
You Will Love SEO and the ROI
Most of our clients find themselves become SEO experts after working with us for a few months. When keywords rankings improve, more leads and sales naturally follow through, which is when we prove the value and ROI on SEO. Potentially we can help you build a passive and sustainable lead channel for your business. Of course, the competition is always there in any market, hard work is always required before we see strong results.
FAQs on SEO for North Sydney
How Does SEO North Sydney Work?
SEO is a website optimisation process used to send signals to search engines. Search engines such as Google keeps track of what people are searching for which you can use this information to optimise your website.
SEO campaigns do improve your chances of being seen online in a natural way. Whether you want to drive local, high-converting traffic to your business with a tailored North Sydney local SEO strategy, or you want to hit the national or international market, we can build the SEO roadmap for your success.
SEO or SEM - Which is Better?
SEO and SEM are two of many acronyms in online marketing. SEM is short for search engine marketing and SEO stands for search engine optimization. So, what's best – SEO or SEM? It really depends on your market niche and goals.
The main difference between SEO and SEM is that search engine optimisation (SEO) aims to optimise a website in order to drive traffic from organic search results via a group of keywords. Search Engine Marketing (SEM) is targeted at gaining traffic from particular keywords via paid Ads.
Once you have stopped paying for ads, you would lose traffic. We consider SEO as a long term asset to your business as your website continues to be optimised through SEO, while Google Ads can boost traffic as a quick short term solution.
How Do You Measure Success on SEO?
An increase in the keyword ranking, number of valuable clicks and visibility you receive would be an indication that the SEO campaign is productive, but it is not how we measure the success of your SEO campaign. Our goal is to drive relevant, high-converting traffic to your website that helps you sell products or services, increase enquiries or secure more bookings. We believe that increased search engine visibility is only beneficial if the higher SEO visibility leads to more inquiries and sales.
How Long Does SEO Last?
The search engine marketing process is a long one, and it's important to understand that SEO won't happen overnight. It takes time to build up your rankings in search engines, and you must be consistent with your strategy if you want results. How long does SEO last? Typically, six months to one year or more before re-evaluation is necessary. As long as you follow an ongoing plan of action, results should continue to improve over time.
How Much Does SEO North Sydney Cost?
Generally speaking, the cost of SEO services in North Sydney goes from $1,200 per month. It will depend on the type of business you have, the competition in your industry and your SEO goals. Our team will assess your website and provide an accurate estimate and quote based on your website and your goals.
What are the types of SEO services?
Online search engine optimisation (SEO) is an effective, affordable, and easy way to get your website noticed. Our SEO services include on-page SEO, keyword research, local SEO link building and content production. We provide all these services at once or separately as you wish, with the goal of improving your site's or organic rankings on Google.
Is SEO Worth the Money?
An answer is that it must be worth it. Over 90% of digital marketing experiences start with a search engine and SEO has a much higher conversion than a lot of other marketing channels. As a result, SEO offers an impressive return on investment (ROI).
Are There Any Other Algorithms I Should Worry About?
Google's algorithms work in a complex system (for example, there are over 200 factors in SEO rankings) to satisfy search queries in the best possible way. Every single Google algorithm applies a set of rules, to combine with data from its index, also to calculate all those pages best answer a given search query, and the search engine then uses its programmed ranking signals to organise these pages hierarchically in the search results according to their relevance. When Google makes significant changes to its algorithm, it may impact on SEO rankings or user experience.
What is Your Strategy for SEO in North Sydney?
For SEO strategies for clients in North Sydney, we have been developed and refined by working with clients in almost every industry.
We start our SEO with a thorough analysis of your website, content, and current onsite and offsite positions. We then develop a plan that identifies your target audience, your competitors and how you will stand out in an industry where content is king. Your strategy will be tailored to you and your business but may include analysing links and creating or updating content on or off your website.
Once we have all the information we need, we will curate and create content that will improve your search engine visibility and user experience.
How will I be kept in the loop?
You will be emailed weekly by one of our SEO specialists to help ensure that everything is going well and you're seeing results from the SEO efforts. There is no doubt that we want to ensure that you are completely satisfied with our services. If for some reason something does go wrong, we will be more than happy to try and fix it for you. Our experts keep a close eye on what they do, so that no mistakes happen in your website construction or inbound links.
SEO Work All Done Locally
Located in Sydney, we are a team of experienced wordpress developers and SEO consultants who deliver comprehensive digital marketing strategies and website development. With a combined 30+ years experience in the web and SEO industry, we believe in working directly with our clients without the so-called account managers.
As a progressive, forward-thinking team, we look at your website and beyond to make your vision a reality. Regardless of the challenge, we deliver quality and success to our clients, working seamlessly on landing pages, SEO, social media, a user-centric approach, ongoing maintenance and other web marketing and design approaches.
We are not just another web design or SEO agency; we are a talented group of professionals driven to deliver tailored solutions and plans for optimum sales results for our clients.
No matter what industry you're in, come and see how we can help you elevate your online marketing.
Level 13, 465 Victoria Ave, Chatswood NSW 2067

Hello@digitalchannel.com.au
Mon-Fri: 8:00am-8:00pm
Sat: 9:00am-6:00pm
© 2021 Digital Channel Pty Ltd