WordPress is one of the most popular content management systems (CMS) on the web, with over 60 million websites using it as their foundation. In this article, we'll look at the ten most common mistakes that WordPress site owners could make when it comes to search engine optimization (SEO).
#1: Missing WordPress Meta Tags
Meta tags are essential for on-page optimization. Meta descriptions, titles, and URL structure all influence search engine rankings. Beginners in SEO sometimes forget to optimize the meta description or title tags on each page or post in WordPress sites.
Read this article to see how to change title and meta descriptions by using plugin Yoast.
#2: Keyword Density
Make sure that your keyword is found somewhere on the relevant page of your site. For most websites. However, more competitive keywords may have a higher density and lower competition keywords can have a lower density. Although this rule does not apply to every single website or keyword, it also depends on how the whole content looks like on your wordpress site.
A good plugin to use for checking keyword density is Yoast for WordPress .
Read more about adding keywords to WordPress.
#3: Keywords and URL structure
URL structure is sometimes overlooked in SEO. If a page's URL is too long with 2-3 levels of sub-folders, you end up with URLs like www.xxx.com.au/abc/def/ghi. In this scenario, the URL structure makes it hard to rank for the keywords if it's "ghi".
#4: Using the Wrong Canonical URL
The default WordPress URL structure is pretty standard, and it's likely that you want your canonical URL to point to your homepage, so it's important to make sure your WordPress setup follows suit. If not, and you don't update your permalinks structure, then visitors could end up on a page you didn't intend them to see. Fixing mistakes like these is critical for a successful WordPress SEO campaign.
#5: Not Caching Your Site
Another big mistake you can make when it comes to WordPress SEO is not caching your site, or ensuring that your server is configured properly. Caching helps ensure that search engines are seeing your most updated content.
Remember: search engines visit your site for a couple minutes at most and cache that information for months or years at a time. If you don't ensure that your site's information matches up with what users are actually viewing, it could be quite some time before they get around to updating their cache of your page.
#6: Poorly Written Copy
If you can't write, get someone who can to do it for you. If your copy is filled with spelling mistakes, grammar errors and unnatural language, readers won't even bother to stick around.
A quality writer will help your site stand out by writing clear, concise content that engages your target audience. Poorly written copy is a turn off and wastes clicks which leads to a waste of time on both ends.
When Google finds out the content is lack of engagement with your visitors, the keyword ranking of that particular page will likely to be impacted as well.
#7: Lack of Internal Linking
Did you know that internal linking is one of Google's most heavily weighted ranking factors? The importance of internal linking should be obvious: If people can find what they are looking for without navigating away from your site, you will see greater engagement and a higher conversion rate. An easy way to leverage internal linking is to make sure that every new piece of content includes links to previous posts (and vice versa).
Google also favors anchor text, so using an anchor-text-rich URL structure makes it easier for users to find exactly what they are looking for on your site. As always, these rules are guidelines and not hard-and-fast rules – break them if need be but know why you're breaking them.
#8: Not Cleaning Out Unused Plugins and Widgets
A lot of plugins and widgets just slow down your site. While you may have some sentimental attachment to them, you should go ahead and remove unused plugins and widgets from your site. Not only will it help make sure that your site doesn't crash or give people loading errors, but it can help boost your speed performance ranking with Google which then rewards you with better rankings on Google.
#9: Broken Links or Broken Link Building
Broken links are a no-no when it comes to search engine optimization. When you're building out content and using incoming links to pass authority and value from one page to another, it's important that all of your links work. If you notice any broken links on your site, now is a good time to fix them.
Other common ways of building links – like buying or selling backlinks or participating in link schemes – can land you in hot water with Google. You may be penalized or even banned from their index entirely if they catch you doing these things, so steer clear unless you want a headache and wasted effort on your hands!
#10. No Search Engine Markup
A lot of wordpress website owners don't take time to add search engine markups, or SEO tags, to their webpages. Why is markup important? Because it tells search engines what your content is about. That's how search engines know what results are relevant for your searches and help them return more accurate results.
But if you don't use these tags, you could be missing out on great search engine traffic that could turn into leads or sales for your business. If you want your site to appear higher in Google rankings, make sure it has these schema tags.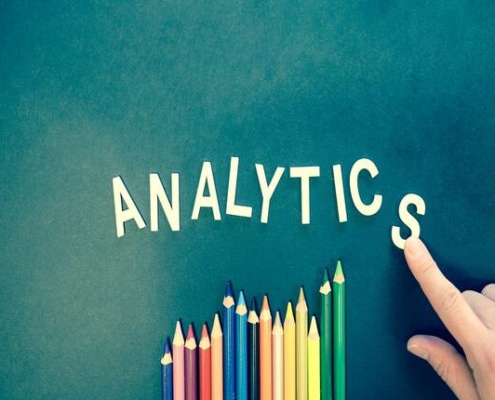 It's important that the SEO tools provide reports on how you and your competitor perform. This article introduced the most popular SEO tools in the market
https://digitalchannel.com.au/wp-content/uploads/2022/07/pexels-timur-saglambilek-185576-1-2.jpg
430
640
admin
http://digitalchannel.com.au/wp-content/uploads/2020/12/201122.1.1.0_logo_Digital-Channel-01-300x114.png
admin
2022-07-11 07:15:04
2022-07-11 12:52:43
The most popular SEO tools in the market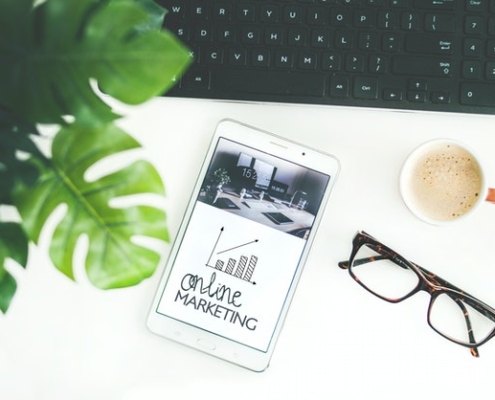 Search intent has been an important topic in SEO for many years. This article will explain what its role in SEO.
https://digitalchannel.com.au/wp-content/uploads/2022/07/pexels-dominika-roseclay-905163.jpg
418
640
admin
http://digitalchannel.com.au/wp-content/uploads/2020/12/201122.1.1.0_logo_Digital-Channel-01-300x114.png
admin
2022-07-11 06:34:36
2022-07-11 12:28:31
WHAT IS SEARCH INTENT IN SEO?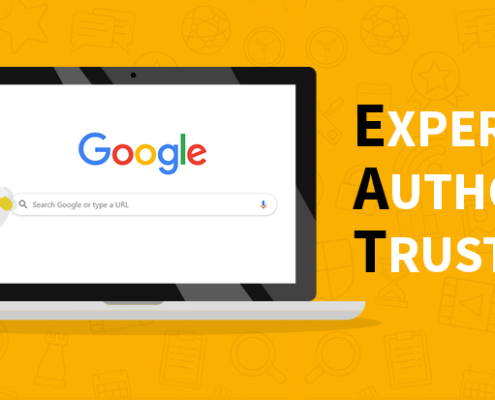 E-A-T is one of the metrics used by Google to judge the quality of a page. This article delives more insights on how E-A-T impacts SEO
https://digitalchannel.com.au/wp-content/uploads/2022/07/image1.jpg
413
848
admin
http://digitalchannel.com.au/wp-content/uploads/2020/12/201122.1.1.0_logo_Digital-Channel-01-300x114.png
admin
2022-07-11 06:26:19
2022-07-11 12:29:25
WHAT IS E-A-T IN GOOGLE: HOW DOES IT IMPACT SEO