Painter SEO refers to the process of optimizing your website so that search engines like Google will rank a painter business website higher in search results. This means that more people will see your painter business site and visit it, and as such, you'll have more potential customers to reach out to.
Why should painters care about painter SEO? When you set up your own business, one of the best ways to boost your sales is by getting more eyes on your site and encouraging them to use your painting service.
Search engine optimization (SEO) is a big deal in today's online world. Web designers, content writers, and SEO specialists who work on websites or blogs to promote products or services understand how important it is.
The same goes for all sorts of tradesmen like painter, plumber, handyman, carpenter etc. If you're trying to grow your painting business, there are ways to make sure people find you when they search for specific terms related to your niche. If you need help with SEO, read through these tips.
How can your painting business benefit from SEO?
Search engine optimization can bring tons of traffic to your painting business website, which will make it easier for you to convert visitors into sales. Your site should be designed in a way that helps search engines understand what your painting business is about and what makes you different from competitors.
If a person searching for painting services knows exactly who you are, they're more likely to contact you. The key components of any site that engages both people and search engines include.
Increasing traffic to your website.
Sure, you can get great results with a good content strategy and some clever calls to action, but there's one thing you absolutely must do if you want to see your website traffic climb: Make sure Google knows about it. While that might sound like a no-brainer, many business owners forget about (or don't know how to take advantage of) all of Google's free services for local businesses. If your competitors are optimizing their sites properly—and they likely are—your site will be left in their dust without some outside help. Fortunately, there are lots of ways to make sure your company ranks well on search engines, especially Google and Bing.
Make your painting business stand out from the competition
There is a lot of competition when it comes to painting jobs. Contributing to this fact is that the barrier to starting a painting company can be minimal – a skilled worker can start with very little capital investment. The use of SEO strategies can make your painting company stand out to potential customers. Ensuring that your company is accessible and is the one that most customers want to hire.
The importance of the right keywords in your content.
Every business has a different goal with their content. Some use it to get new customers, some use it to keep existing customers coming back, and others just want to spread awareness of their brand. Whatever your goal, you can't go wrong if you take care in finding and using appropriate keywords.
There are many great keyword research tools out there; two most popular tools are Google AdWords and Word Tracker . The former tool gives you an idea of what keywords people are searching for when they end up on your site (which should be one of your goals), while the latter helps you find specific phrases that might not come up as often in popular searches but will help deliver visitors to your site who are looking for exactly what you have to offer.
Increasing customer Conversion rate
One way to increase customer loyalty with rich snippets for painters, for example, is to be sure that your metadata or schema mark-up on your site and across all your pages contains a high number of relevant and correctly populated keywords. Having rich snippets displayed can help drive conversion.
In conclusion
It's a pretty simple concept. Since painters know how to provide excellent customer service and appreciate how it can affect a business, they should know how to provide great customer service via websites.
We're not saying every painter needs to have that rare combination of digital skills and artistic ability; we just think everyone should understand the importance of web presence when doing business. After all, even if you're independently wealthy and don't care about money (which we hope you aren't), having a website makes sense for any type of professional because clients are using Google for everything now.
Interested in what tips are good for Painter SEO? Read more about The Best SEO Tips for Painters.
As a professional SEO agency, we also offer service in Painter SEO. So if you have any questions, just contact us and we can help you.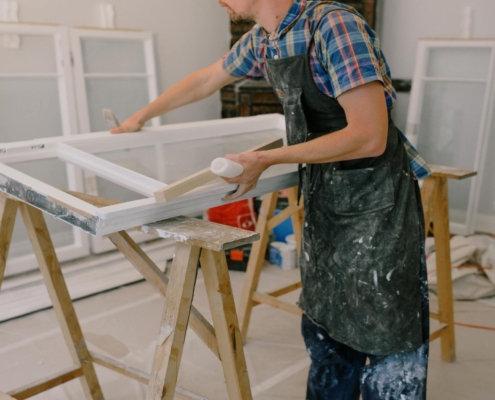 Exploring these SEO tips, you can potentially rank higher onto Google's first page, . Learn more about SEO for Painters with Digital Channel.
https://digitalchannel.com.au/wp-content/uploads/2022/05/pexels-ksenia-chernaya-5691501-1.jpg
1249
2048
admin
http://digitalchannel.com.au/wp-content/uploads/2020/12/201122.1.1.0_logo_Digital-Channel-01-300x114.png
admin
2022-05-09 07:56:53
2022-06-27 07:41:05
The Best SEO Tips for Painters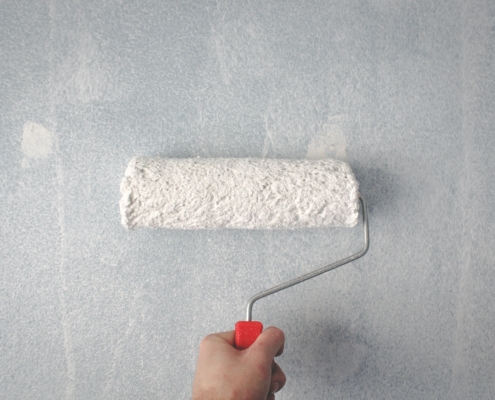 Painter SEO helps with ranking a painting business website higher in search results. Learn more about SEO for Painters with Digital Channel.
https://digitalchannel.com.au/wp-content/uploads/2022/04/pexels-malte-luk-1669754-scaled.jpg
1707
2560
admin
http://digitalchannel.com.au/wp-content/uploads/2020/12/201122.1.1.0_logo_Digital-Channel-01-300x114.png
admin
2022-05-09 01:17:37
2022-06-27 13:39:00
Do You Know What Painter SEO is?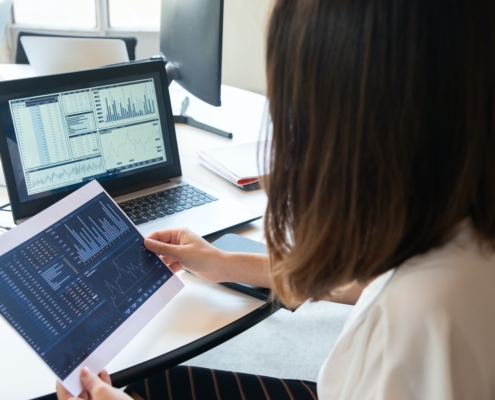 Many factors in finding the right SEO agency to help grow your painting business. Learn more about SEO for Painters with Digital Channel.
https://digitalchannel.com.au/wp-content/uploads/2022/05/pexels-kampus-production-6248957-scaled.jpg
1709
2560
admin
http://digitalchannel.com.au/wp-content/uploads/2020/12/201122.1.1.0_logo_Digital-Channel-01-300x114.png
admin
2022-05-09 01:10:57
2022-06-27 14:07:21
How to Select the Right SEO Agency for Your Painting Business