Your WordPress website has the potential to earn you some serious traffic and sales. Apart from SEO content optimization, link building and other technical SEO optimisations, using the right WordPress Hosting also gives you an edge in game of SEO. The web hosting industry is expansive, so it can be hard to pick out the best option if you're not a WordPress developer yourself. However, there are four providers that stand out from the rest: Bluehost, SiteGround, WP Engine, and DreamHost. Each of these has their own perks, but this guide will help you figure out whether they are good for SEO.
Bluehost
Bluehost hosts over 2 million sites. It's been in business since 2003 and offers customers 24/7 support, 50GB storage, and an SSL certificate (which makes sure your visitors' information is safe when they send you info).
Also, it's one of the first hosting provider that is recommended by WordPress itself. With a starting price of $4.06 per month, it's affordable enough. * The Bluehost WordPress hosting provides reasonably fast hosting solutions which means websites would load quickly on Bluehost. It's good SEO if a website loads fast.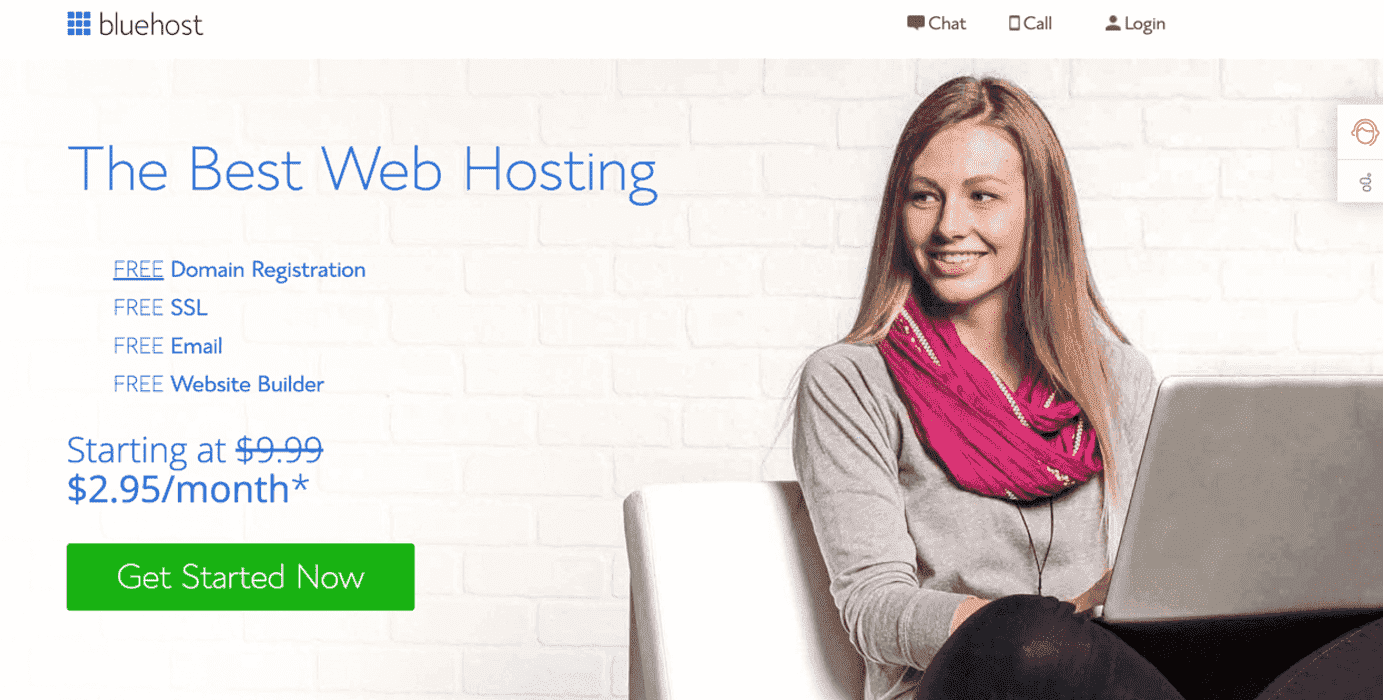 SiteGround
Though it's been around since 2004, SiteGround is also one of best hosting companies to recommend from the SEO perspective. In addition to decent performance and speed, Siteground offers excellent customer service and a great value.
Plus, as a managed WordPress host, Siteground specializes in optimizing your site for speed and security. Its hosting plans start at $3.99/month depending on what you need, and it offers 10GB storage space.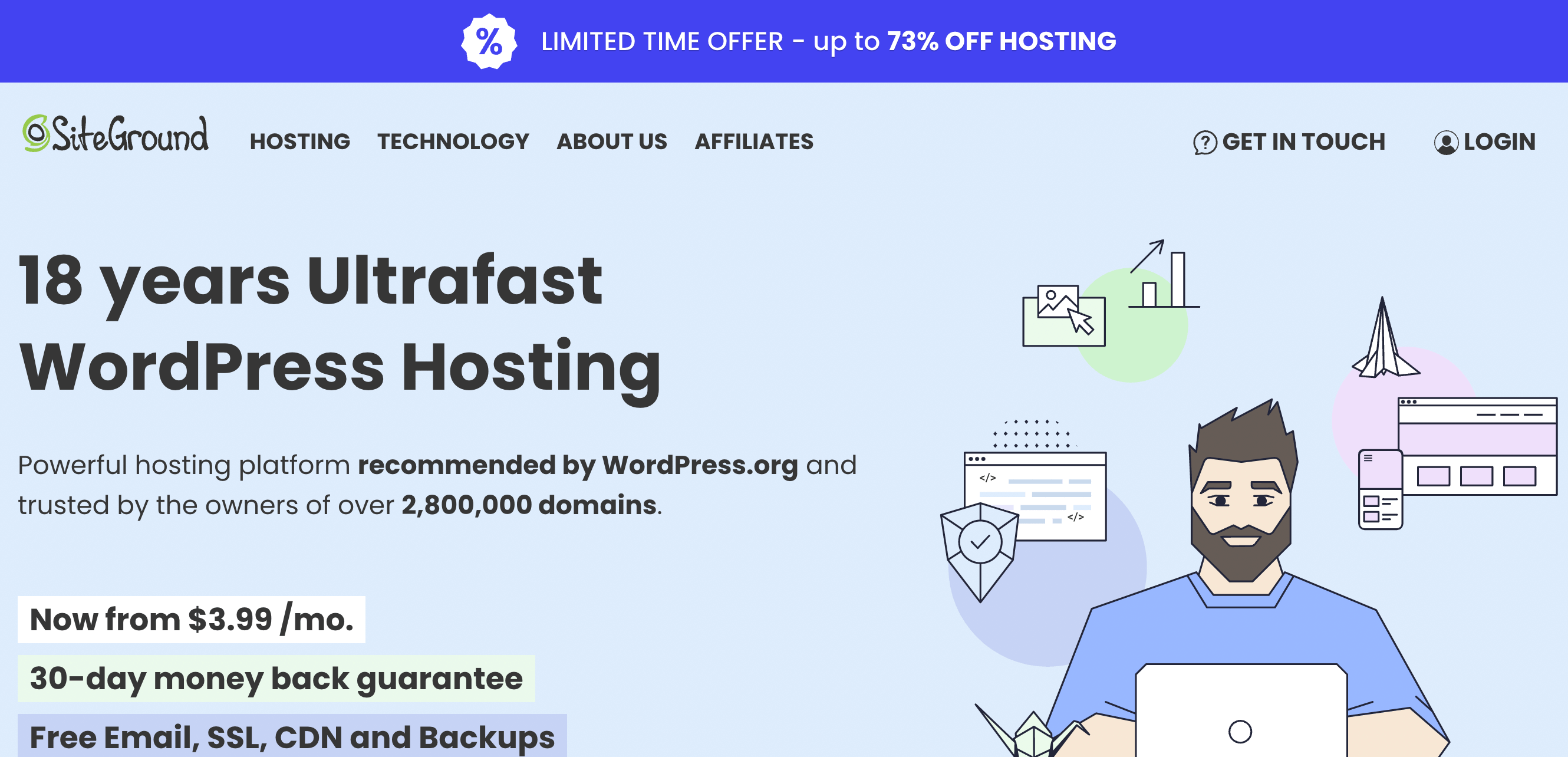 WP Engine
In terms of features, WP Engine is one of the most complete platforms on our list. It's a fully managed platform with auto-scaling, built-in caching and CDN support, multiple staging sites to experiment with content and A/B testing tools. All of these features make WP engine a good choice for Search engine optimization on websites.
Every site comes fully loaded with Jetpack preinstalled and features automatic daily backups that can be restored from an independent dashboard. Support is stellar, but you'll pay for it—WP Engine is one of (if not) the most expensive options available. If you sign-up for WP Engine, it will also help you install WordPress. WP Engine also offers great customer support: via helpdesk, online chat and phone. To sum up, very good choice if you want to start your first site. Monthly package price starts from $20/month.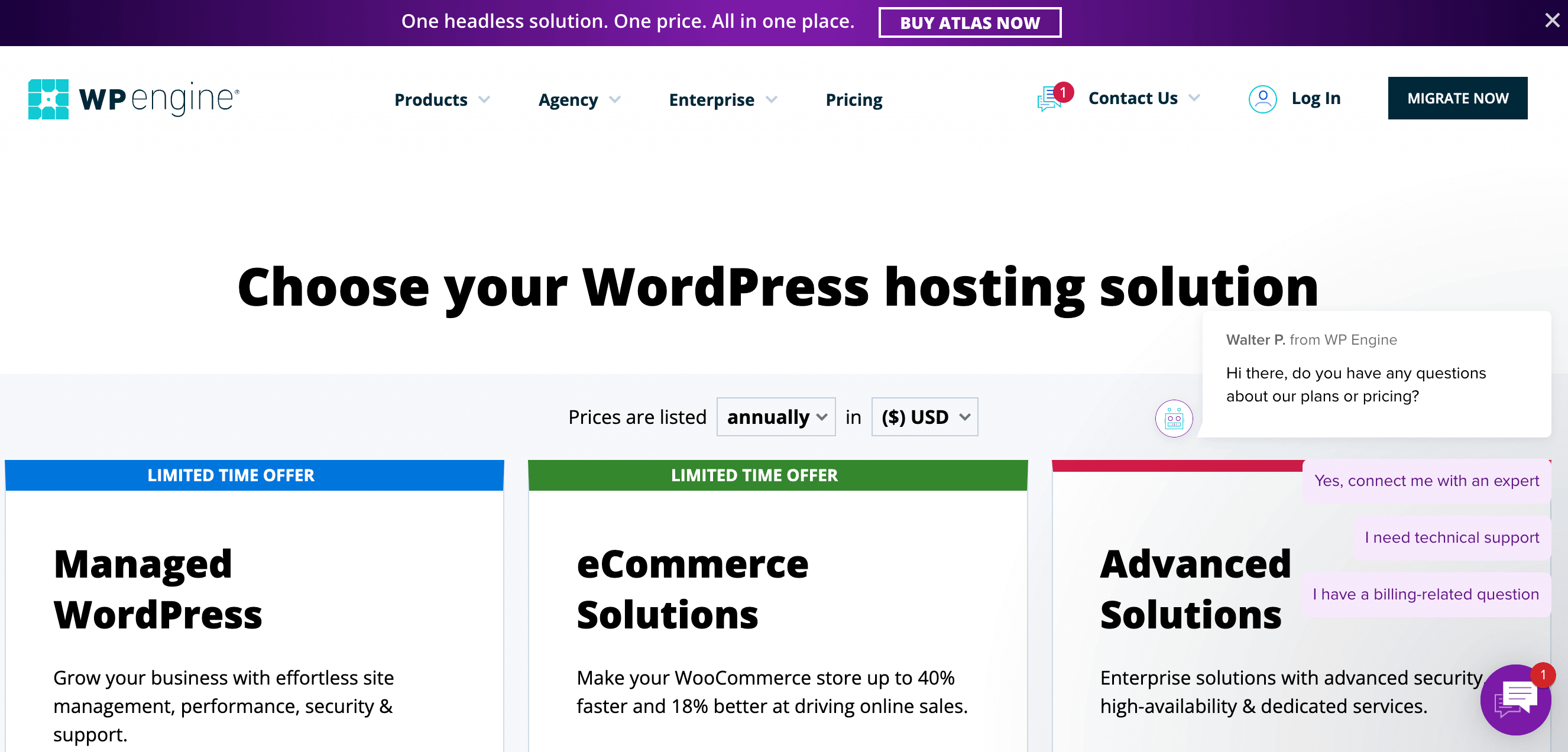 DreamHost
Many business owners, also will find that DreamHost provides everything they need and offers some unique capabilities. These include on-demand SSL certificates (for an additional fee) to secure your site and Real Site Stats to see how much traffic you're getting from search engines like Google.
With 1-click installs available for leading blogging platforms like WordPress, as well as ecommerce platforms. DreamHost is a solid option for all types of websites. The company doesn't offer 24/7 support but does provide access to its community forums which are frequented by knowledgeable people who can help you get your site up and running quickly.
And the customer support is reachable and helpful in solving problems.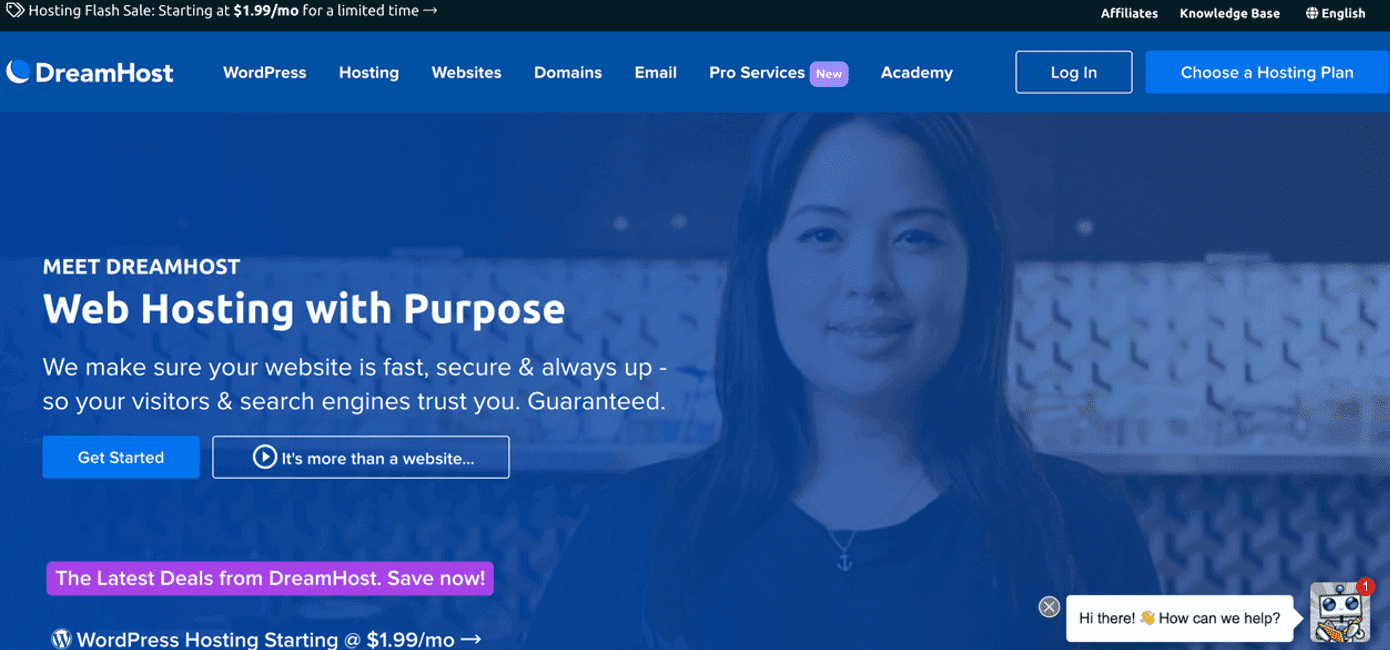 *Please note that the information on hosting services are to be used as a general guide only. The hosting service inclusions and prices are observed on the hosting companies' websites at the time of article written. Please rely on the hosting companies' official websites for final prices and services included.
Read more on 6 best WordPress page builders for SEO success.
If you have any questions about WordPress or want to have any tips, you can contact our professional SEO team.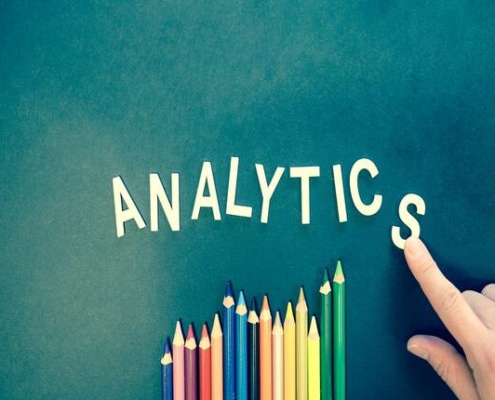 It's important that the SEO tools provide reports on how you and your competitor perform. This article introduced the most popular SEO tools in the market
https://digitalchannel.com.au/wp-content/uploads/2022/07/pexels-timur-saglambilek-185576-1-2.jpg
430
640
admin
http://digitalchannel.com.au/wp-content/uploads/2020/12/201122.1.1.0_logo_Digital-Channel-01-300x114.png
admin
2022-07-11 07:15:04
2022-07-11 12:52:43
The most popular SEO tools in the market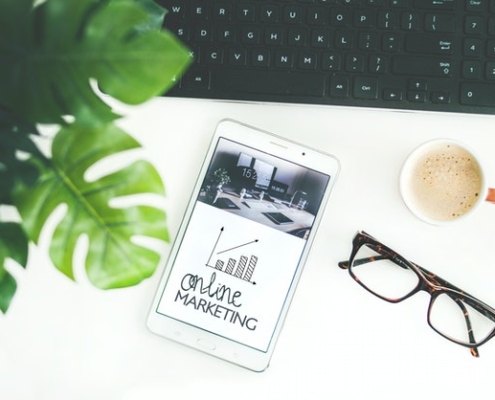 Search intent has been an important topic in SEO for many years. This article will explain what its role in SEO.
https://digitalchannel.com.au/wp-content/uploads/2022/07/pexels-dominika-roseclay-905163.jpg
418
640
admin
http://digitalchannel.com.au/wp-content/uploads/2020/12/201122.1.1.0_logo_Digital-Channel-01-300x114.png
admin
2022-07-11 06:34:36
2022-07-11 12:28:31
WHAT IS SEARCH INTENT IN SEO?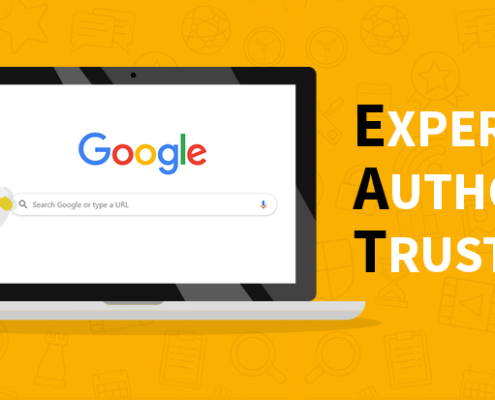 E-A-T is one of the metrics used by Google to judge the quality of a page. This article delives more insights on how E-A-T impacts SEO
https://digitalchannel.com.au/wp-content/uploads/2022/07/image1.jpg
413
848
admin
http://digitalchannel.com.au/wp-content/uploads/2020/12/201122.1.1.0_logo_Digital-Channel-01-300x114.png
admin
2022-07-11 06:26:19
2022-07-11 12:29:25
WHAT IS E-A-T IN GOOGLE: HOW DOES IT IMPACT SEO