For businesses to optimise their online presence in order to succeed, the power of the internet has now made it vital. More than half of the world's population – over 4.7 billion users – are now actively using the internet. The rise of the web has transformed the daily lives of businesses and individuals over the past few decades, with many people now using the internet as their preferred source of information, shopping, news and entertainment.
Lack of a digital marketing plan (such as SEO, Website design) for a company of any size is likely to result in lost opportunities, potential leads and even lost profits. With everything happening during and post COVID-19, the situation for small businesses is undoubtedly getting difficult.
So what exactly are the benefits of digital marketing for small businesses in Australia? Let's take a look.
Consumers Are Still Purchasing
Smart small businesses don't make assumptions. They use digital marketing to understand what their target customers search for and want. Effective digital marketing helps small businesses understand their customers' online habits so that they can better target their ideal customers.  Digital marketing allows you to engage with potential customers on equal terms and gather a variety of insights about your audience.
During the Covid pandemic, the way people shop and inquire about products and services has shifted to an online model almost permanently. This can be both an opportunity and a challenge for a lot of Aussie businesses, depending on how effective your digital marketing is.
In addition, consumers who are late in the purchase cycle for a variety of goods and services are still likely to continue buying. These prospects have a higher intention to buy and are therefore more valuable, so your business needs to be there when they are ready to buy. For example, when consumers are in the moment to buy, they will most likely search on Google and compare the options. A business needs to be there on Google when people search for the relevant service and/ or product.
Exposure More To New And Existing Customers
One of the best things about digital marketing is that it gives small businesses the chance to reach new customers they wouldn't have otherwise had access to. Everyone now relies on the services and goods of local businesses, and they want things delivered to their doorstep. 
If you are present online, they can find you without having to be there. With so many people online, businesses have the opportunity to connect with more potential customers than ever before. And, if you do it the right way, you'll receive good reviews too. One good example for local businesses is that you need to ensure a good presence on Google my business listing, that's where people search for local service day in day out.
The Highly Cost-Effective Way to Boost Your Business 
Traditional marketing and advertising techniques such as buying commercial time on the radio or TV can be very expensive. Digital marketing is incredibly cost effective when compared to other advertising strategies. It allows for a more nuanced and targeted approach to marketing that is not available in other formats.
Taking email marketing as an example. In 2015, email only required you to invest $1 and receive $38 in return. Search engine optimisation will help you to shape up your online presence, gain organic click, and the cost is affordable. There's no denying that free, organic search still dominates web traffic, ahead of traffic driven by paid campaigns.
Also, traditional marketing does not allow you to track all the people who see that ads. However, the right digital marketing channels such as Google, Facebook, Youtube, Email marketing can all be used as a lead generation tool for your small business.
Know Your Competitors Better
When you look at what your competitors are doing online, you'll get some idea of what's working and what's not. Most likely, no matter what type of business you are in, your competitors may have already established a web presence. What kind of content do they use, do they have a blog, or do they promote visual content such as videos?
Small businesses have the advantage of being able to make flexible marketing decisions and in order for your business to be successful you need to be aware of what your competitors are doing, how they are communicating their brand and what makes them different? How do they interact with their audience? Can you do better?
Think of your competitors not as people to beat, but as people who have something to teach you.
Higher Conversion Rates, Better ROI
Without digital marketing, your reach could be limited, which means your sales could be limited too. However, with digital marketing (and the right strategy), you can reach more potential customers. Digital marketing doesn't end when a potential customer makes a purchase. Instead, it aims to build a lasting relationship with your customers. Ultimately, this can lead to a major boost in your conversion rate.
Many business owners say that digital marketing has a better return on investment when compared to traditional marketing. It is possible to have a higher conversion rate or ROI because most of your customers can be seen online. 
Also, with digital marketing, you can easily manage and maximise your return on investment (ROI) by controlling the budget invested in advertising to ensure a return.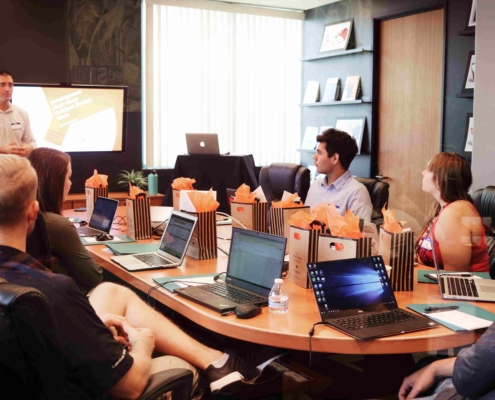 Uncover the significance of mobile responsiveness in today's digital realm. Explore methodologies to assess your website's mobile-friendliness and gain actionable insights to ensure your digital presence thrives in the mobile-first era.
https://digitalchannel.com.au/wp-content/uploads/2023/08/aaa-scaled.jpg
1707
2560
mia
http://digitalchannel.com.au/wp-content/uploads/2020/12/201122.1.1.0_logo_Digital-Channel-01-300x114.png
mia
2023-08-30 04:57:02
2023-08-30 04:57:05
How do I know if my website is mobile responsive?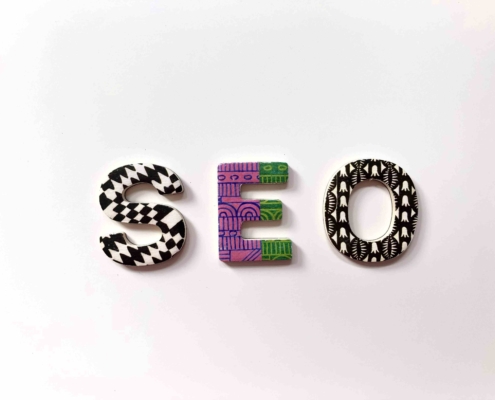 Discover the art of tracking and analyzing SEO results for enduring success in the digital realm. Dive into the significance of long-term analysis, uncover strategies for effective tracking, and gain actionable insights to refine your strategies over time.
https://digitalchannel.com.au/wp-content/uploads/2023/08/555-scaled.jpg
1920
2560
mia
http://digitalchannel.com.au/wp-content/uploads/2020/12/201122.1.1.0_logo_Digital-Channel-01-300x114.png
mia
2023-08-30 04:50:44
2023-08-30 04:50:49
How to track and analyze SEO results in the long run?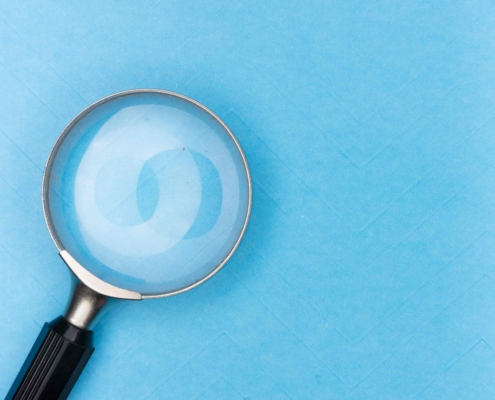 Uncover the essence of targeted keywords for New South Wales (NSW), Australia. Learn how to resonate with the local audience by identifying region-specific search phrases.
https://digitalchannel.com.au/wp-content/uploads/2023/08/32123-scaled.jpg
1707
2560
mia
http://digitalchannel.com.au/wp-content/uploads/2020/12/201122.1.1.0_logo_Digital-Channel-01-300x114.png
mia
2023-08-30 04:44:04
2023-08-30 04:44:08
How to identify keywords and search phrases suitable for the NSW region?