If you have spent a lot of time, effort and other resources improving your product or service to make it the best quality product or the most refined service in your local market, you would definitely want your business to appear at the top of the Google search results when someone searches for a local product or service such as "cafe near me" or "plumber near me".
Do you want your business to be found by customers in the area and how do you rank higher on search engine results? The solution to this problem lies in a special search engine optimisation (SEO) strategy known as local SEO.
What Is Local SEO?
Local SEO is a search engine optimisation strategy and is the practice of search engine optimisation for local search results. It can drive your business to a higher ranking in local search results. It will help you attract more business from relevant local searches. 
When Google's algorithm detects that a buyer's intent is local – that you're looking for something in your immediate area – if you search for something like "plumber near me", "cafe in Parramatta" or "SEO service North Sydney", local results may show up as the default view above all other organic search results. Google has detected that you have an immediate, local need and these map pack results will appear prominently on the first page of search results.
This article will give you more insight into local SEO and elaborate on how to take advantage of local SEO.
Local SEO Makes High Conversion Rate
Consumer buying habits have changed extensively in recent years. One of the most notable changes is that today's consumers are increasingly prioritising local businesses when making purchasing decisions.
56% of consumers say they purposefully seek local products and services.
A local SEO strategy is a great way to increase your conversion rate in your local area. Given user behaviour, keywords based on geographic location will continue to grow as search volumes increase. For example, trying to convince someone living in North Sydney or another city that your company's product or service will have everything they need. people in North Sydney will immediately be able to see the value of your product because they are familiar with all that you offer and how it can improve their lives.
Local SEO is not just about ranking your company name or the industry you work in, it's about understanding how to use this information in a way that will persuade people who work or live nearby.
Increased Foot Traffic From Maps Users
Google Maps is one of the most popular ways to search for businesses and optimising your Google business profile can increase your visibility on Google Maps. This in turn can lead to more calls and more in-person visits, as Google Maps is specifically designed to help users find local services and plan their journeys.
According to a study, people are more likely to visit you when they search for a product or service on Google Maps and find your business in a map listing. When you are listed on Google Maps, your information will be displayed in the 'Points of Interest' section of the map and if someone searches for specific keywords related to your industry, it will also be displayed next to your listing.
A common misconception is that local SEO services are only helpful for the online presence of a business. However, it also has some benefits such as boosting rankings on the map so that customers can actually find their offline business.
When you are listed on Google Maps, your information will show up in the 'Points of Interest' section of the map and if someone searches for a specific keyword related to your industry, it will also show up next to your listing. This will increase the number of telephone enquiries and in-person visits for your business.
Local SEO Gives You More Awareness And Credibility
Building credibility and trust is also crucial to brand awareness, and the more visible you are, the better your chances of building credibility. When conducting a search, most of us are likely to consider businesses that rank higher in the search results and find them more trustworthy. People may also be less trusting of brands that are listed lower down or on the third or fourth page. 
In fact, they are not doing anything wrong compared to those brands that rank higher in search engines. However, just because they are ranked low, customers are hesitant to buy. Local SEO can lead to higher rankings, which can make your brand more visible and trustworthy in the eyes of potential buyers.
In addition to this, building credibility and trust is vital to brand awareness. Local SEO will help your business with reputation management. Reviews are a cornerstone of local search engine success and a key factor in local search rankings, an important attribute before any business transaction.
Greater visibility, coupled with top-notch, fresh reviews, will all be achieved for your business one by one in local SEO.
Local SEO Makes You More Competitive
Local search is growing at a rapid rate, leading to more sales. An important part of developing and refining your local SEO strategy is benchmarking your competitors and identifying what they are doing better than you.
Local SEO gives you the opportunity to identify as well as improve. You can borrow from your competitors' strategies and even build on their already successful ones to put your business in a more competitive position. Researching their website, for example, can tell you which keywords their content contains so you can incorporate a similar approach in your own business.
Local SEO Is Reliable and Measurable
When running a business, it is vital that you have a strong local online presence and use any available marketing dollars to get the most effective results. Local SEO allows a business to target specific consumers in a specific geographical location, at a later stage in the decision making process. If done well, it allows people to find information about your business quickly and easily, bringing them one step closer to a deal.
SEO tools such as Google Analytics and Google My Business can provide you with the data and insight you need to take your business to the top. It provides your customers with a dedicated channel to engage directly with your business. They can review your business, communicate with you directly and even assess the credibility of your business. For example, you can use these tools to find out which pages your customers mainly visit and what content is of interest to them.
Using this information, you can decide what improvements and changes you need to make in order to rank your business higher. Ranking higher in local SEO searches makes you more visible to potential customers, increasing traffic and sales.
Conclusion
Local SEO is very important for small business owners to get the desired ROI and it can help you get the attention of your target business, no matter what industry you are in. Would you like to know how your website currently performs? Or would you like to match your business with a more suitable website? We would be happy to provide you with a more detailed response or solution.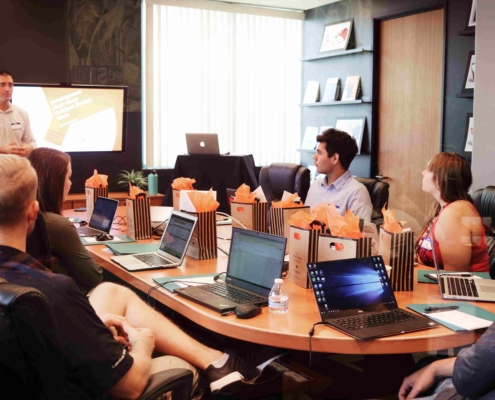 Uncover the significance of mobile responsiveness in today's digital realm. Explore methodologies to assess your website's mobile-friendliness and gain actionable insights to ensure your digital presence thrives in the mobile-first era.
https://digitalchannel.com.au/wp-content/uploads/2023/08/aaa-scaled.jpg
1707
2560
mia
http://digitalchannel.com.au/wp-content/uploads/2020/12/201122.1.1.0_logo_Digital-Channel-01-300x114.png
mia
2023-08-30 04:57:02
2023-08-30 04:57:05
How do I know if my website is mobile responsive?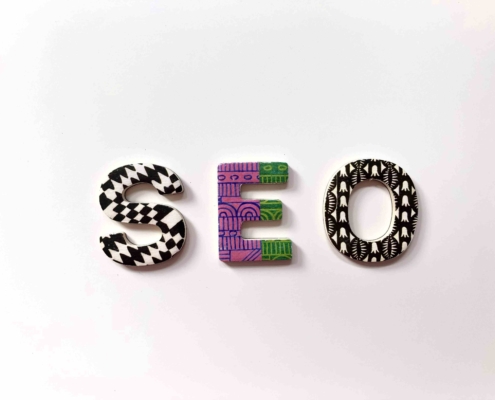 Discover the art of tracking and analyzing SEO results for enduring success in the digital realm. Dive into the significance of long-term analysis, uncover strategies for effective tracking, and gain actionable insights to refine your strategies over time.
https://digitalchannel.com.au/wp-content/uploads/2023/08/555-scaled.jpg
1920
2560
mia
http://digitalchannel.com.au/wp-content/uploads/2020/12/201122.1.1.0_logo_Digital-Channel-01-300x114.png
mia
2023-08-30 04:50:44
2023-08-30 04:50:49
How to track and analyze SEO results in the long run?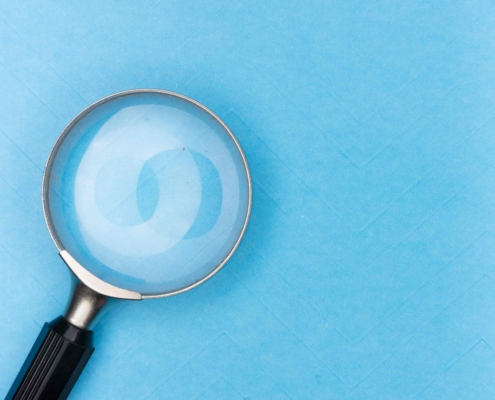 Uncover the essence of targeted keywords for New South Wales (NSW), Australia. Learn how to resonate with the local audience by identifying region-specific search phrases.
https://digitalchannel.com.au/wp-content/uploads/2023/08/32123-scaled.jpg
1707
2560
mia
http://digitalchannel.com.au/wp-content/uploads/2020/12/201122.1.1.0_logo_Digital-Channel-01-300x114.png
mia
2023-08-30 04:44:04
2023-08-30 04:44:08
How to identify keywords and search phrases suitable for the NSW region?