Why does it matter to test WordPress site performance? Issues such as site speed are important and quite simply, it's been proven time and time again that the faster the site, the better your site's visitor experience will be, and the better your site ranks for SEO. Simply put, WordPress site performance and Page load speed is crucial for WordPress SEO.
You should know if your WordPress site is one of those slow loading sites. 
There are a large number of WordPress speed testing tools available to you. Each one has its own important way of running speed tests and providing speed analysis. But rather than trying each one blindly, you should use the most effective WordPress speed test tool.
We recommend the following WordPress testing tools for you.
Pingdom Speed Test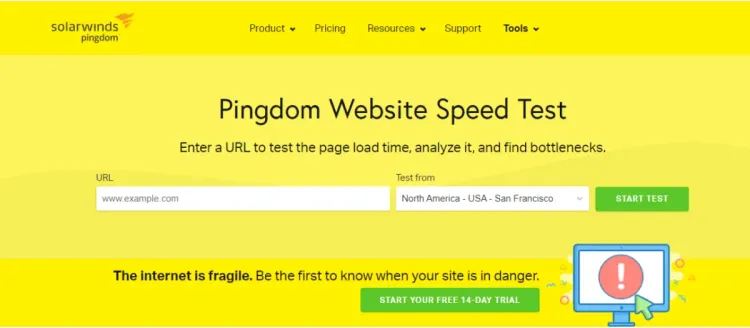 Pingdom is one of the most popular WordPress speed testing tools. The ability to test WordPress speed from 7 different servers and 70 global locations makes it a highly rated speed testing tool for users worldwide.
It provides smooth usability as well as in-depth performance insights. There is also a scoring system to see where your site ranks among other global sites in terms of loading speed and performance.
Pingdom provides you with aspects to improve page performance (DNS lookups, expires headers, HTTP requests, URL redirects, etc.). It also informs you about the size of different content types (images, scripts, HTML, fonts, XHR). In addition, It represents your response code.
Google PageSpeed Insights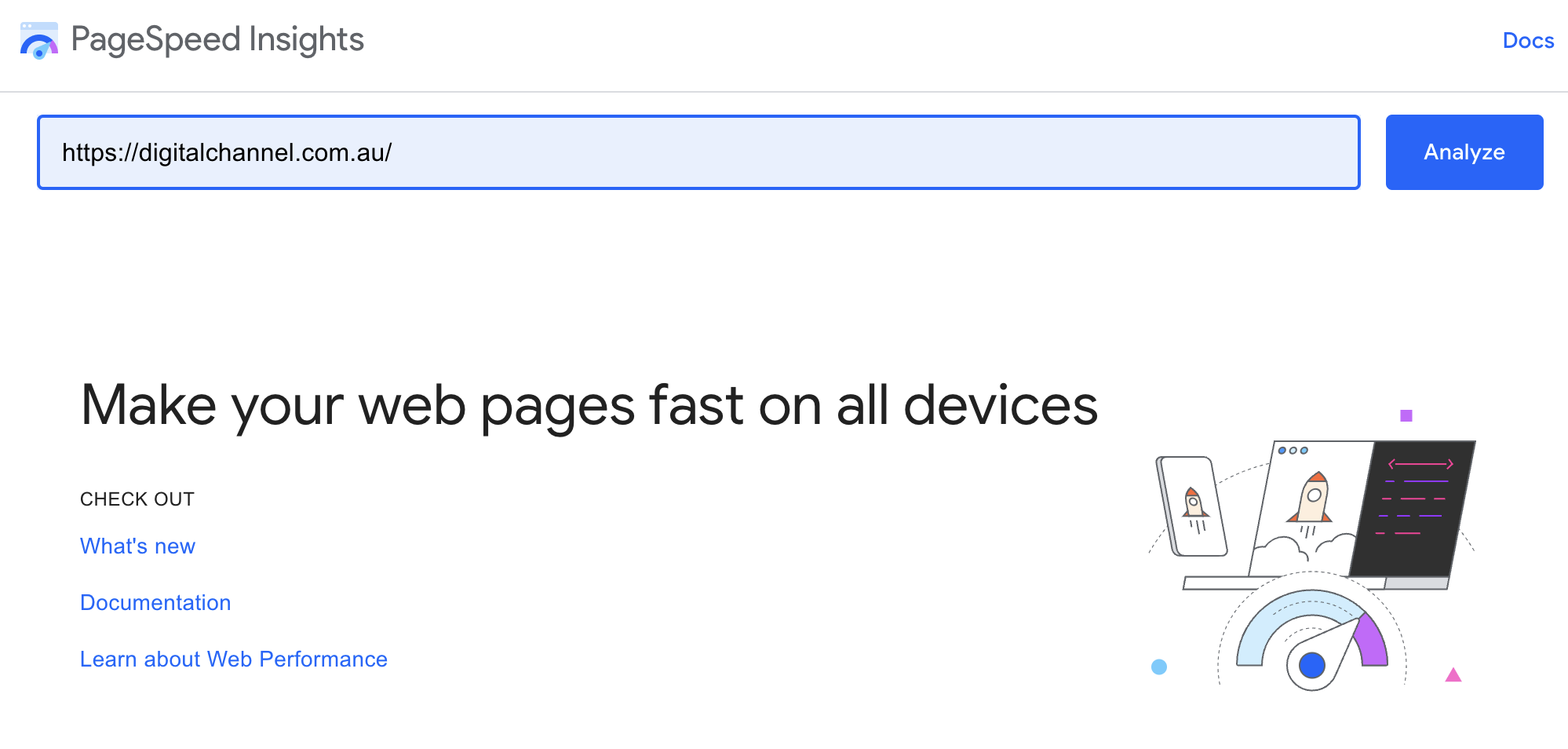 Google PageSpeed Insights is an open source hand tool developed by Google to run speed and performance tests for your website. It is simple to use and can run tests for mobile and desktop under different parameters.
Site Insights results are divided into several sections: field data, lab data, opportunities, diagnostics and audits passed. For example, in the field data, FCP (First Contentful Paint) indicates page content load time and FID (First Input Delay) indicates page responsiveness.
Opportunities suggest areas for improvement, diagnostics indicate different issues that need improvement and passed audits show you areas where you are doing well.
When Google services provide you with insights about your website, you should take them seriously. This is because most of your visitors will be searching on Google, which controls the search rankings.
GTmetrix Speed Test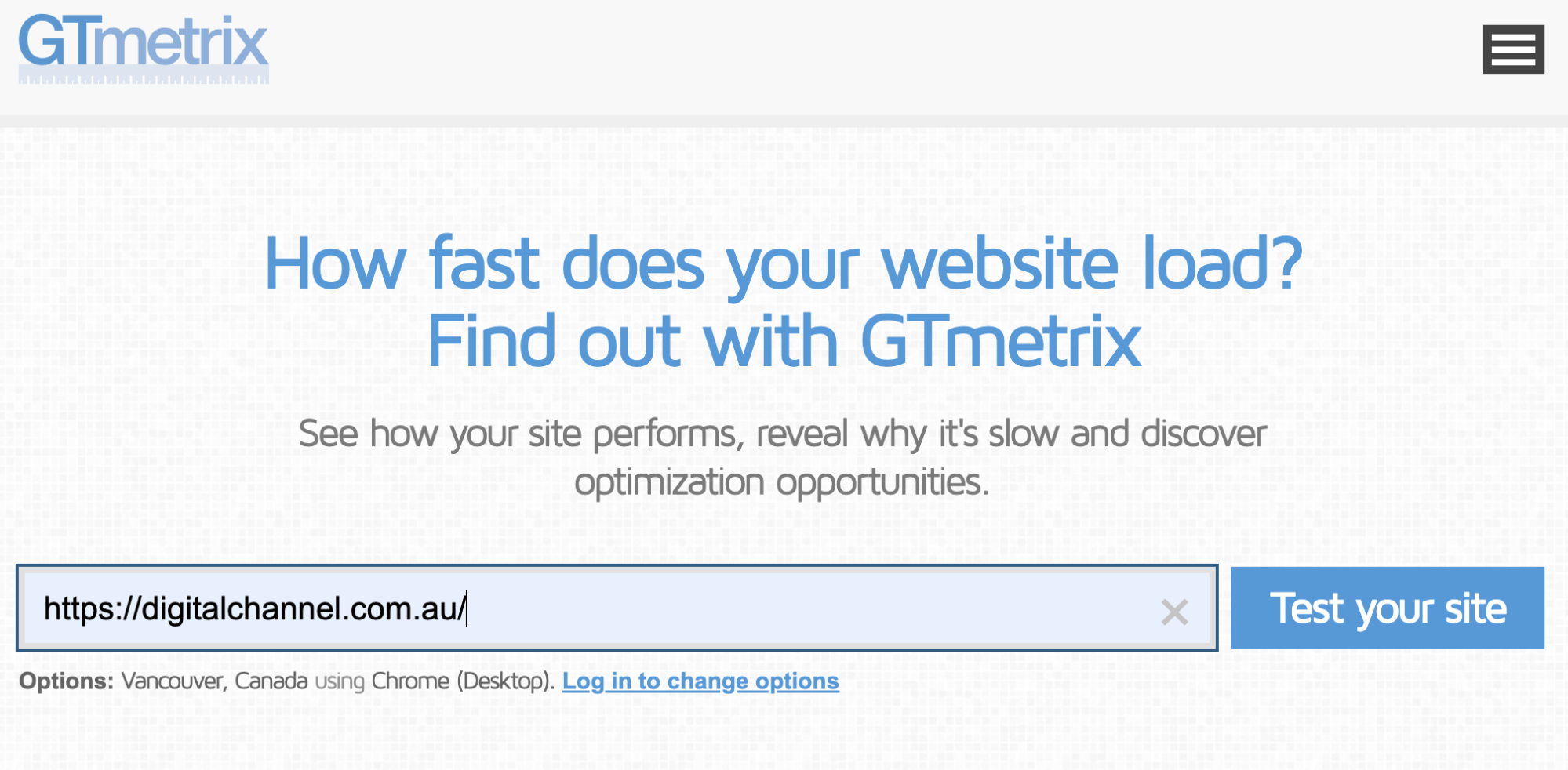 GTmetrix is one of the most popular WordPress speed testing tools due to its detailed observations and performance reports. It is worth using considering the usability and quality of information.
GTmetrix has a website rating system that ranks websites first according to their performance. Your site receives a rating, followed by important information about the web with detailed information.
WebPageTest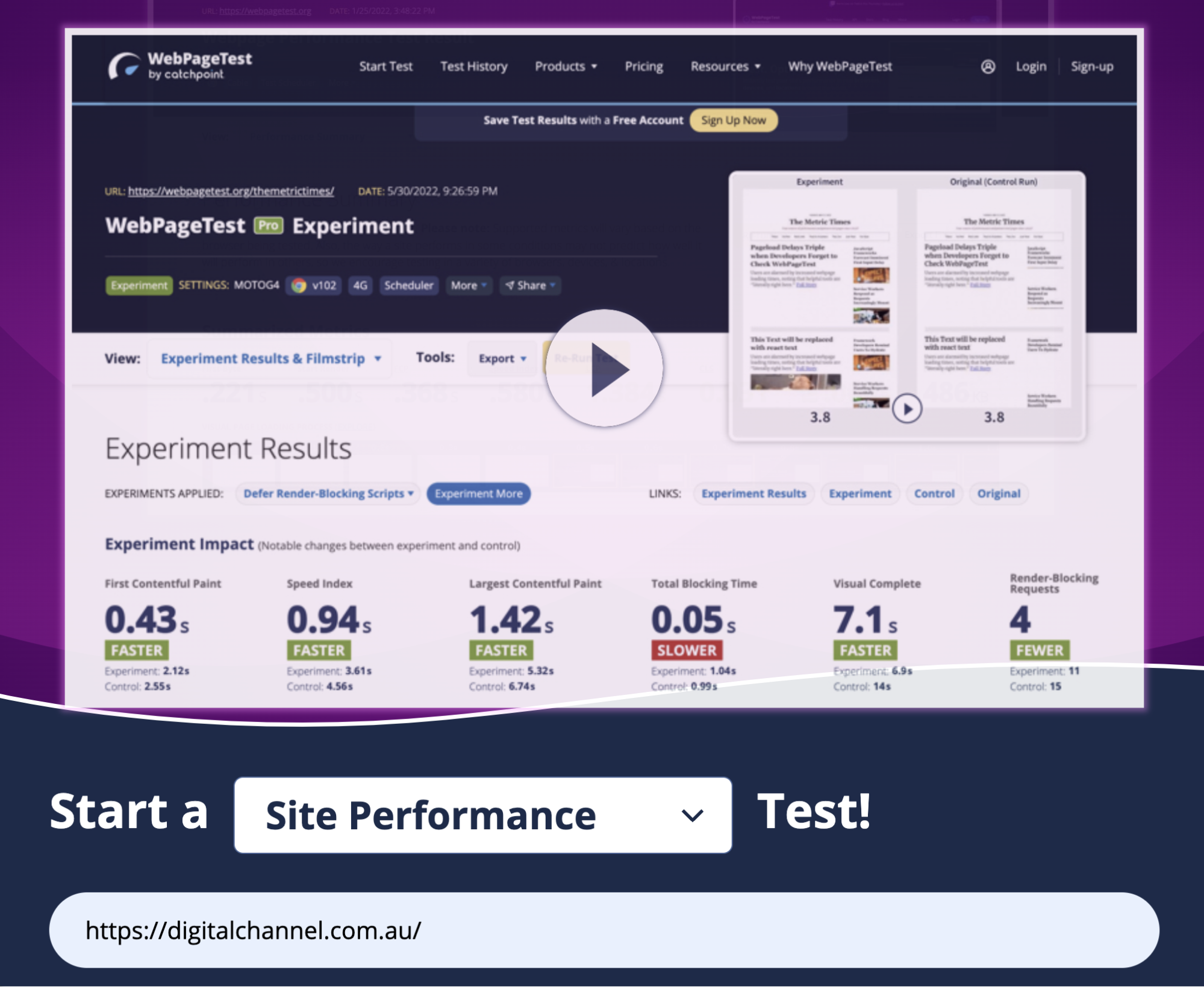 WebPageTest is a professional website speed testing tool that provides you with the most in-depth information and speed metrics for your website.
Initially, you can set the test type from 4 different speed test categories (Advanced Test, Simple, Visual Comparison, Trace Routing). The system runs 3 speed tests and then displays the information in a waterfall view, screenshots and slow motion load time videos.
WebPageTest displays your website speed analysis in different categories such as Summary, Details, Performance, Content, Domain, Image Analysis. So you can get an idea of the current status and performance of different parts of your website.
Uptrends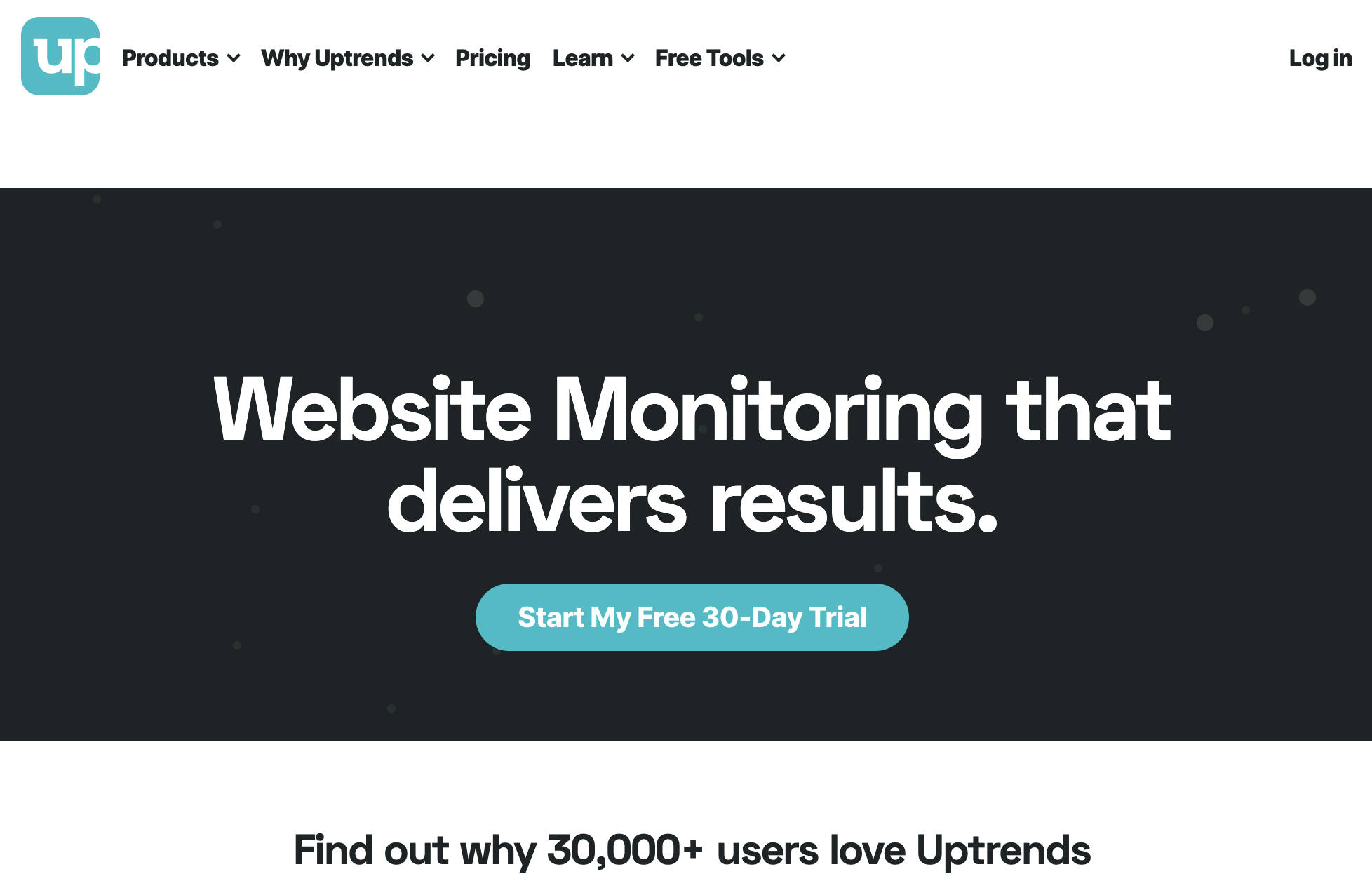 The Uptrends website speed test tool allows you to test your website speed on different browsers (Chrome, Firefox, Internet Explorer, Phantoms JS) and different internet connections (local, ADSL, fibre, cable), taking into account the diversity of visitors from all over the world.
Firstly, you can get an overview of your website's performance, Google PageSpeed score and total load time, homepage size, requests required and the type of connection you are using.
Secondly, you can get a performance improvement analysis where the tool will suggest departments that need to be improved to get better speed on your site.
Finally, you will receive a request for waterfall metrics for your site. In addition, you can get tables and charts of object types, object bytes, etc.
Yellow Lab Tools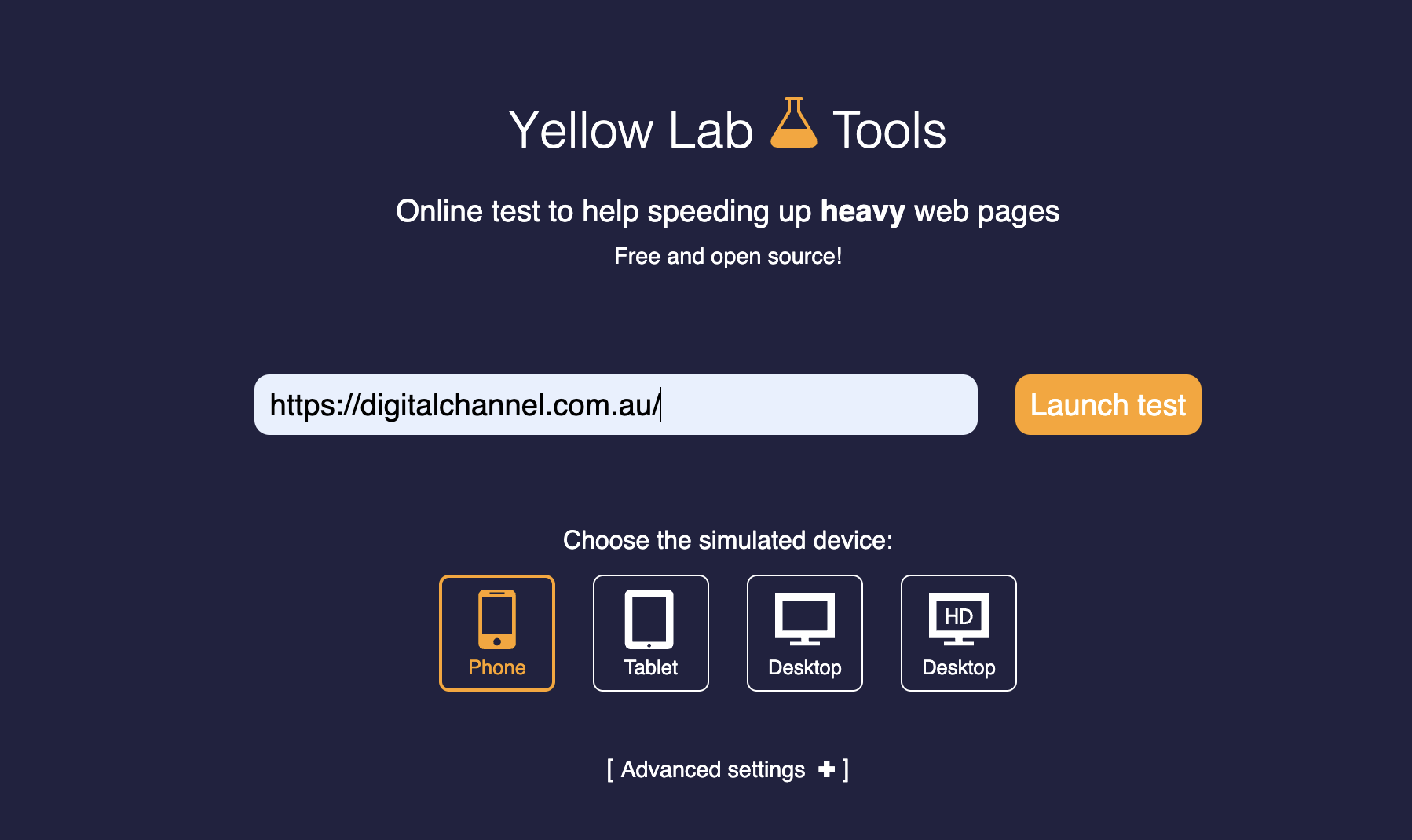 One of the newest and smartest tools in website speed measurement, Yellow Lab Tools allows you to test both page speed auditing and front-end analysis to provide in-depth, easy-to-understand metrics on page parameters.
KeyCDN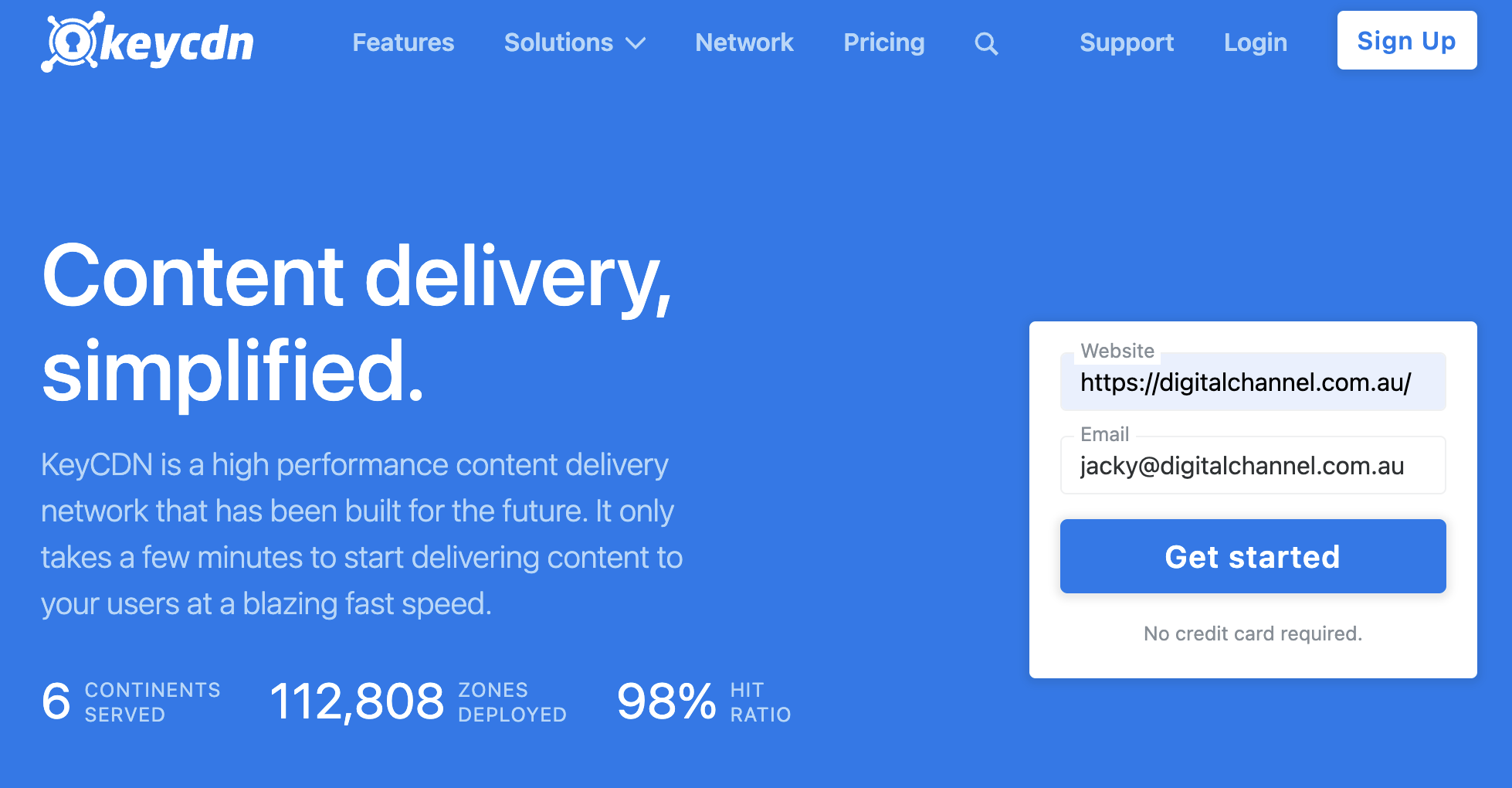 The KeyCDN Website Performance Checker can speed test a target website from 10 different locations around the world. The tool provides you with different ratings to show the access speed and performance of various website components. The results given by it will also contain recommendations on the necessary steps to take to identify problems.
In addition, you can also use it to obtain a pie chart of the speed indicators of the site under test, as well as detailed information on the different pages and performance parameters. The speed results for these pages also include information on page load times, sizes, and status.
The site speed plugin not only displays a global score for the target site, but also gives users detailed information about different components and aspects of their performance. These include: page weights, number of requests, DOM complexity, JS complexity, JQuery CSS, web fonts and more. As all these report items contain detailed supporting data, you can tune your pages faster.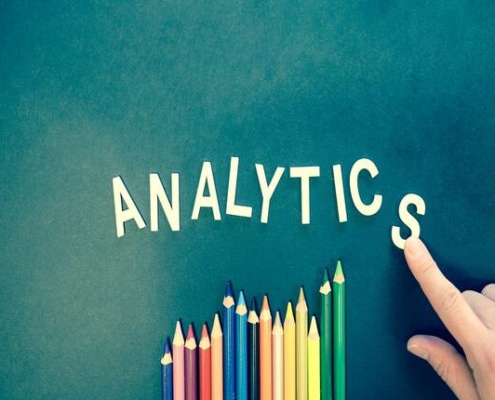 It's important that the SEO tools provide reports on how you and your competitor perform. This article introduced the most popular SEO tools in the market
https://digitalchannel.com.au/wp-content/uploads/2022/07/pexels-timur-saglambilek-185576-1-2.jpg
430
640
admin
http://digitalchannel.com.au/wp-content/uploads/2020/12/201122.1.1.0_logo_Digital-Channel-01-300x114.png
admin
2022-07-11 07:15:04
2022-07-11 12:52:43
The most popular SEO tools in the market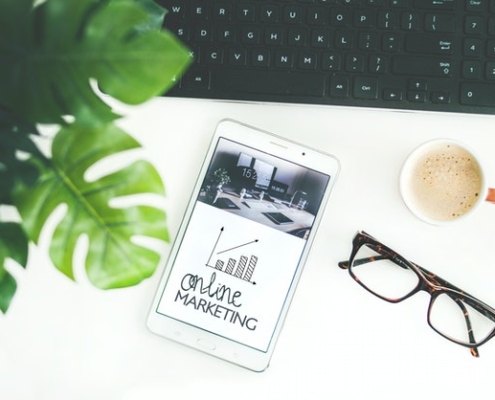 Search intent has been an important topic in SEO for many years. This article will explain what its role in SEO.
https://digitalchannel.com.au/wp-content/uploads/2022/07/pexels-dominika-roseclay-905163.jpg
418
640
admin
http://digitalchannel.com.au/wp-content/uploads/2020/12/201122.1.1.0_logo_Digital-Channel-01-300x114.png
admin
2022-07-11 06:34:36
2022-07-11 12:28:31
WHAT IS SEARCH INTENT IN SEO?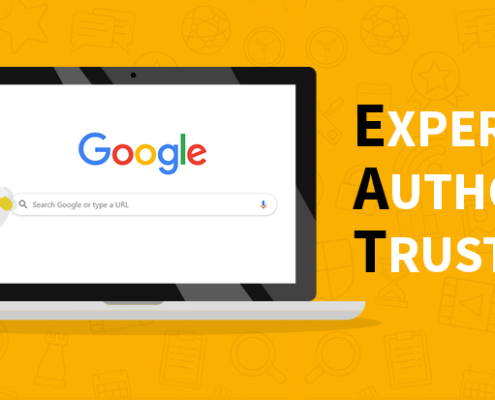 E-A-T is one of the metrics used by Google to judge the quality of a page. This article delives more insights on how E-A-T impacts SEO
https://digitalchannel.com.au/wp-content/uploads/2022/07/image1.jpg
413
848
admin
http://digitalchannel.com.au/wp-content/uploads/2020/12/201122.1.1.0_logo_Digital-Channel-01-300x114.png
admin
2022-07-11 06:26:19
2022-07-11 12:29:25
WHAT IS E-A-T IN GOOGLE: HOW DOES IT IMPACT SEO